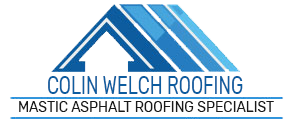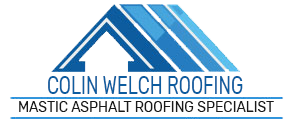 Mastic Asphalt Roofing Croydon
Here at Colin Welch Roofing we have a dedicated team of roofers who are experts in providing high quality and long lasting Mastic asphalt roofing. With over 40 years worth of experience within the industry, we can take care of any size roofing project, we can supply both domestic and commercial customers with a new asphalt roof to suit your requirements.
Interested? Get in touch with one of our team through the 'Contact Us' page to arrange a free no obligation quotation.
Mastic asphalt is a traditional roofing method that is very popular due to its long lifespan of 50-60 years. Mastic asphalt will leave you with a smooth and seamless finish on your roof that is durable enough to withstand all types of weather conditions. At Colin Welch Roofing we have a dedicated team of professional roofers who are City & Guilds qualified and have many year's worth of experience in the installation of Mastic asphalt roofing systems.
Our Mastic asphalt can also be used with insulation boards to help you to keep the heat in your home. This is a great way to help to reduce your energy bills, so in turn you will see that over the years the Mastic asphalt will pay for itself.
Over the years we have installed Mastic asphalt roofs for a wide range of including private, commercial, industrial and even government properties. Our roofers can offer a flexible service that can be tailored to meet your requirements. Our Mastic asphalt Croydon can also be applied to any other surface including floors and steps, providing a dust-free, non-toxic and 100% waterproof coating.
If you would like further information on our Mastic asphalt Croydon, Mastic asphalt Bromley or throughout any of the surrounding areas then please feel free to get in touch with us today and we will be more than happy to assist you further.
We offer our asphalt & general roofing services throughout Mitcham, Bromley, Stratford, Dagenham and all of the areas within South London and East London.
With 40 years of experience within the industry, we are the team to turn to for all asphalt roof installations, asphalt roof repairs and general maintenance.
© 2020 Colin Welch | Asphalt Roofing