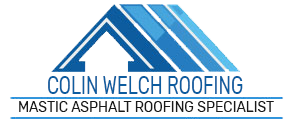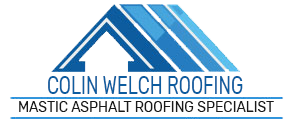 Roofing Services Stratford
Here at Colin Welch Roofing we can provide a wide range of high quality roofing services throughout Stratford, Mitcham, Bromley, Dagenham and all of the areas within South & East London. Our roofers have many years' worth of experience within the roofing trade as can undertake any size roofing project, no job is too big or too small!
Below we have listed some of the general roofing services that we have to offer. If you would like to discuss your requirements with us then please feel free to get in touch with us today. We welcome projects from both domestic and commercial sectors.
Interested? Get in touch with one of our team through the 'Contact Us' page to arrange a free no obligation quotation.
Your property's fascia's and guttering is a crucial part of your roofline, so it is important that it is well maintained. At Colin Welch Roofing, we can install and repair all types of guttering, making sure that any rain water is being drained away from your roof correctly.
We can install whichever colour guttering you feel would best suit your home, and we can also remove any blockages and debris that may have built up in your gutters.
By having new gutters, fascias and soffits this can transform the look of the outside of your home. If you would like further information on our guttering service then please get in touch.
Are you looking for a reliable roofing specialist who can take care of all your roofing repairs? Our roofers have the knowledge and expertise to quickly and efficiently diagnose any issues with your roof. Whether you need a repair carried out to a flat roof or a pitched roof we can help.
Over time your roof may require a small or large repair due to wear and tear, or perhaps the bad weather has moved some tiles. No matter what your roof issue may be we are confident that we can provide you with an affordable solution.
Here at Colin Welch Roofing we are experts in new roofs. Whether you need a felt roof installed, Mastic asphalt roofing or any other style roof then we are the company you can rely on to get the job done on time and within budget.
If you would like a free quote on any of our general roofing services Stratford, roofing services Mitcham or roofing services Bromley then please feel free to get in touch with us today. Our team are very knowledgeable and will be able to answer any questions that you may have.
We offer our asphalt & general roofing services throughout Mitcham, Bromley, Stratford, Dagenham and all of the areas within South London and East London.
With 40 years of experience within the industry, we are the team to turn to for all asphalt roof installations, asphalt roof repairs and general maintenance.
© 2020 Colin Welch | Asphalt Roofing