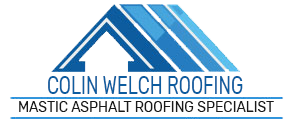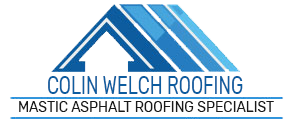 Mastic asphalt roofing provides a durable finish with a long 60 year lifespan!
This is one of the quickest and most cost-effective flat roofing systems available.
From roof repairs through to new roofs we offer a complete range of roofing services.
Contact our team to find out about how we can be of service.
If you are looking for a reliable roofer in South or East London then look no further than Colin Welch Roofing we are experts in all aspects of the roofing trade and we specialise in providing our customers with high quality and long lasting asphalt roofing.
Whether you are looking for asphalt roofing Croydon, asphalt roofing Bromley, asphalt roofing Mitcham or throughout any of the surrounding areas, then we are just a short phone call away! With over 40 years of experience within the roofing trade we are confident that we can provide you with the best possible results. We can take care of everything from renewing your roof, roof repairs through to installing all types of flat roofing systems.
As a company, we are fully qualified and insured to carry out all of the roofing services that we have to offer. We always used high quality materials, which are professionally installed by our team of fully qualified and accredited roofers. Over the years we have carried out our roofing work for homeowners, schools, government building, offices and many more. 
When you choose our company for your asphalt roofing Croydon, you can feel assured that you have chosen a professional company that is committed to delivering excellent results. 
If you would like a free quote on asphalt roofing or any other general roofing service then please get in touch with us today.
Get a free no obligation quotation today from one of our experts!
If you are looking for a reliable roofing contractor then look no further than Colin Welch Roofing! We are South & West London's leading contractor specialising in Mastic Asphalt, felt roofing, roof repairs and general roofing.
Our team have a wealth of knowledge within the industry and have the tools and skills to be able to provide our customers with a second to none service. We always do our very best to make sure that we cater for all of our customer's requirements, and complete all of our roofing projects on time and within budget.
Our roofers are all City & Guilds qualified and highly experienced, enabling us to offer a wide range of professional roofing services. We offer our alphalt roofing services throughout Croydon, Mitcham, Bromley, Dagenham, Stratford and all of the surrounding areas.
FIND US ON YELL.COM & TRUSTPILOT
Take look through some of our reviews that our valued customers have left us, seeing the level of customer service that we provide to all of our customers. If you are a past customer we would love to find out how you found our service.
Happy to recommend. Been using this company for a number of years and they have always provided me with quality workmanship & reasonable prices.
Colin asphalted a set of steps for me and my neighbour. Great job, competitive quote and a pleasure to deal with from start to finish.
Colin did our roofing for our small company a little while back. Great chap and good work, thanks.
With 40 years of experience within the industry, we are the team to turn to for all asphalt roof installations, asphalt roof repairs and general maintenance.
© 2020 Colin Welch | Asphalt Roofing