---
---
Asphalt Roofing
1-800-718-3806
---
Asphalt Roofing
Asphalt roofing is the most popular choice in the United States, with around four out of every five homes using the affordable, safe choice of fire and wind resistant asphalt roofing. Manufactured in large quantities, asphalt roofing materials provide a low cost alternative to the majority of other roofing materials and offer a significantly lower cost of installation. There are a number of choices available when deciding what the best asphalt roofing option is from the various shapes and sizes of asphalt roofing tiles available on the market.

One of the main reasons the majority of homeowners choose asphalt roofing is that the high level of mass production has significantly lowered the cost of buying and installing asphalt shingles. Production in the US allows enough asphalt roofing to be sold to cover around five million North American homes each year, with this amount of low cost roofing available the low purchase price makes this a solid long term option for roofing. Because asphalt roofing materials provide flexibility and easy application they are one of the least difficult roofing materials to apply to a building, which usually significantly lowers the cost of installing a new roof.
---
---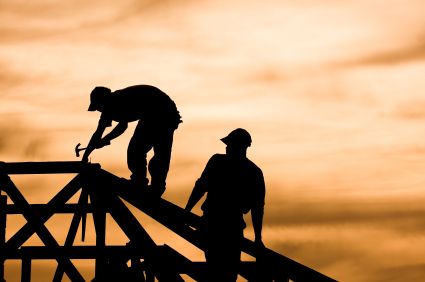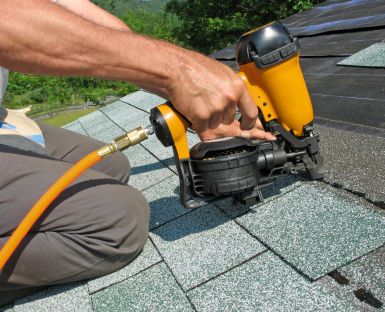 ---
Along with the lowered cost of the purchase and installation of asphalt roofing, the low maintenance of the product makes it one of the major choices for homeowners. There is little to no maintenance required during the lifespan of asphalt roofing, which, when installed correctly should last between ten and twenty years. For the majority of people who have to replace or install a roof with asphalt roofing materials the roof should not require any maintenance until the roof requires replacement. Any damage that does occur with asphalt roofing is usually simple to repair at a low cost and with very few materials required.

Asphalt roofing is also available in a wide variety of fire and wind ratings, which allow a homeowner to meet any limitations placed on their property for insurance purposes. Exterior fire resistance is rated at a high level to ensure the safety of a property from external fire brings a sense of safety to the homeowner and sets their mind at rest. In regions where storms and strong winds cause major problems to the structure of a building the ability to ensure the asphalt roofing materials will not be dislodged during a storm can bring saving on insurance premiums and reduce the level of fear caused by an oncoming period of bad weather. Savings can also be found with the installation of a new asphalt roofing system on top of an existing roof, which also reduces the effect of shingles placed in landfills around the world causing environmental problems.

In general, asphalt roofing can be installed in any region of the country because of its ability to withstand extreme temperatures, wind, rain, and ice in the majority of cases. Because of its low cost asphalt roofing has many devotees throughout the homeowners of North America and around the world; once an asphalt roofing system is installed many homeowners continue to use the products throughout their years of home ownership.
---
Asphalt Roofing